Gillian is not presently taking patients.
Yes, it happens to all of us along the way. We get injured. Even skilled physios that have been in the biz for 20+ years. Sound like anyone you know? Yes, it's me.
In February, 2019 I injured my L4 disc. I sought physiotherapy for myself, did my exercises, modified activities and carried on. MOST episodes of Low back pain resolve in 6 weeks. Even disc injuries. Mine, however, did not.
I was able to continue working in the clinic until Mid-July. At this time my symptoms became too severe for me to continue to treat patients with the quality they deserved. I gave myself some time to heal, and get my pain under control and sought the opinions of some local experts.
I have decided to have a surgical intervention at this time. On August 14, 2019 I will undergo a L4/5 discectomy and decompression. After this time I require time for deep healing. I will not be returning to the clinic until it is wise to do so – probably some time in October or November, 2019.
Thank you for your understanding at this time and over the past several weeks. I have deeply appreciated your kind words and well-wishes. I have been honored to be your physio and it is my great intention to be available to be your physio in the near future.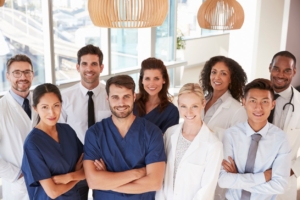 I have a great team around me and will be back on my feet as soon as possible.